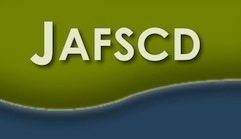 Journal of Agriculture, Food Systems, and Community Development
The Journal of Agriculture, Food Systems, and Community Development (JAFSCD), is the world's only open-access, transdisciplinary journal focused solely on food and farming-related community development. JAFSCD uses a double-blind, peer review process with expert reviewers who include researchers, scholars, and food systems professionals working in the field.
It is the trade journal for anyone who works on the community side of local and regional food systems development.

AgriCluster Resilience & Expansion
AgriCluster Retention and Expansion (ACRE) is a holistic business planning process for complex value chain enterprises, agroecological initiatives, and community food projects in which farmers are involved.
The in-depth facilitated ACRE process is designed to help farmers and their partners create a shared vision and work effectively together to become more competitive and resilient as a group over time. A free ACRE Facilitator Certification program will be accepting applicants in 2022.
For more information, click here to register, and/or add yourself to the ACRE mailing list.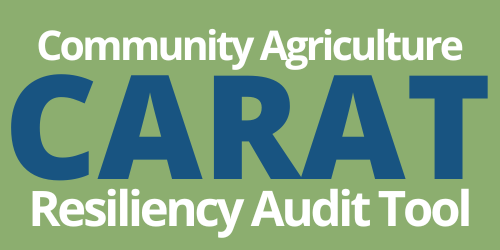 Community Agriculture Resiliency Audit Tool
The Community Agriculture Resiliency Audit Tool (CARAT) will help communities discover and identify strengths, gaps, and areas of concern in their food systems.
This comprehensive assessment tool has been created by a small committee of community food systems leaders from throughout the US; prioritized using Delphi metrics in collaboration with the University of Florida; and is now in beta testing, starting at Indiana University.
Debra Tropp, formerly of USDA AMS, chairs this effort.