CURRENT EVENTS
NAFSN promotes its own events as well as those hosted by our partner organizations (denoted by a *). We welcome the opportunity to create and promote events with new partner organizations that share our values and vision to build a more inclusive, equitable, and informed workforce for local and regional food systems development.
Finding Your Future In Food Systems
This ongoing webinar series provides participants with connections and insights to help them identify next steps for their careers. The series features speakers from job-creating organizations, agencies, and businesses, some working locally in their communities, others with national and international scope. Produced by college students for college students and other emerging professionals.
Spring 2023 dates will be announced soon.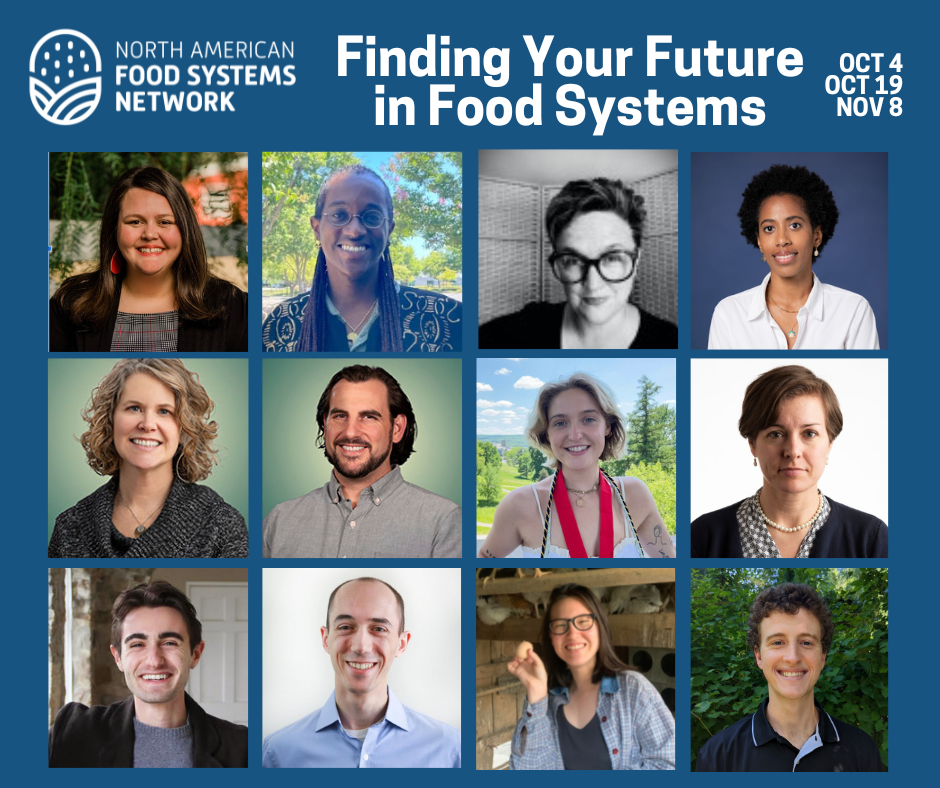 THIS SERIES OCCURS EACH SPRING AND FALL
OPEN TO PUBLIC
Spring 2023 dates will be announced soon.
Seasonal Sips & Job Tips
Once a month, we'll get on the Zoom for an informal conversation with emerging and transitional professionals looking for a job in food systems.

Together we'll share insights about job leads and tips for networking.

Each virtual event will also feature a seasonally-inspired beverage, recipe included.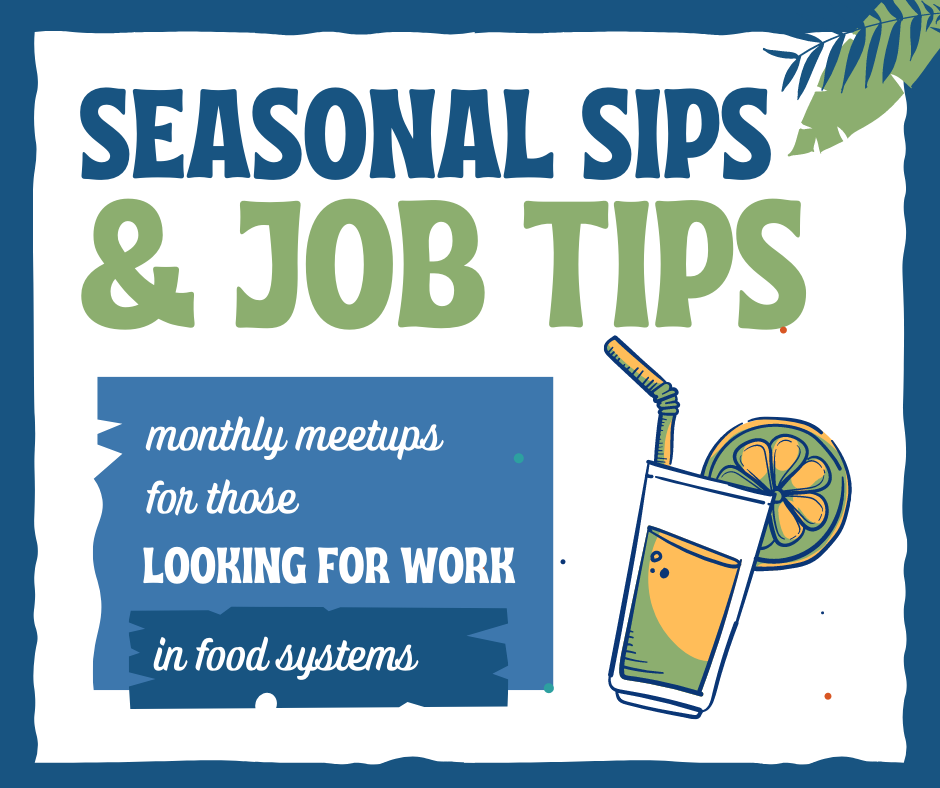 THIS SERIES OCCURS MONTHLY

UPCOMING DATES:
Jan 12, 2023, 7pm ET
Feb 2, 2023. 7pm ET
Mar 9, 2023, 7pm ET
Apr 13, 2023, 7pm ET
May 11, 2023, 7pm ET

Jun 8, 2023, 7pm ET
NOFA-NJ's Winter Conference*
HOSTED AT RUTGERS UNIVERSITY
The Northeast Organic Farming Association (NOFA-NJ) has announced its 33rd Annual Winter Conference, held at Rutgers University in New Brunswick on Sat, Jan 28, 2023.
To kick off the New Year, a 50% discount is available for NAFSN members who register. Email Kim Hines to request the discount code.
The all-day event features dozens of workshops for professional development, including NAFSN's presentation of "Finding Your Future in Food Systems."
Devin Cornia, the Executive Director of NOFA-NJ, is also a member of NAFSN's Leadership Circle for 2023. We are honored to promote the work of this national partner.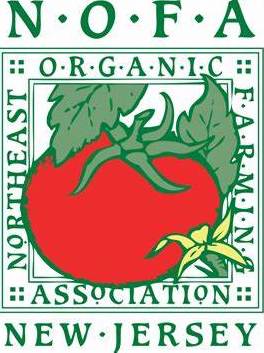 *PARTNER EVENT
JAN 28, 2023
IN-PERSON
OPEN TO THE PUBLIC
Chicago Food Justice Summit*
THIS 18TH ANNUAL EVENT IS HOSTED BY THE CHICAGO FOOD POLICY ACTION COUNCIL
The Chicago Food Policy Council (CFPAC) and its summit planning team celebrate 18 years of leveraging collective power to policy. The summit will be held Feb 8-9 virtually, and Feb 10 in-person at UIC Student Center East.
NAFSN's Leadership Co-Chairs Natalie Cruz and Kim Hines are honored to be speaking virtually on "Finding Your Future in Food Systems" on Wed Feb 8 at 5:30pm CT.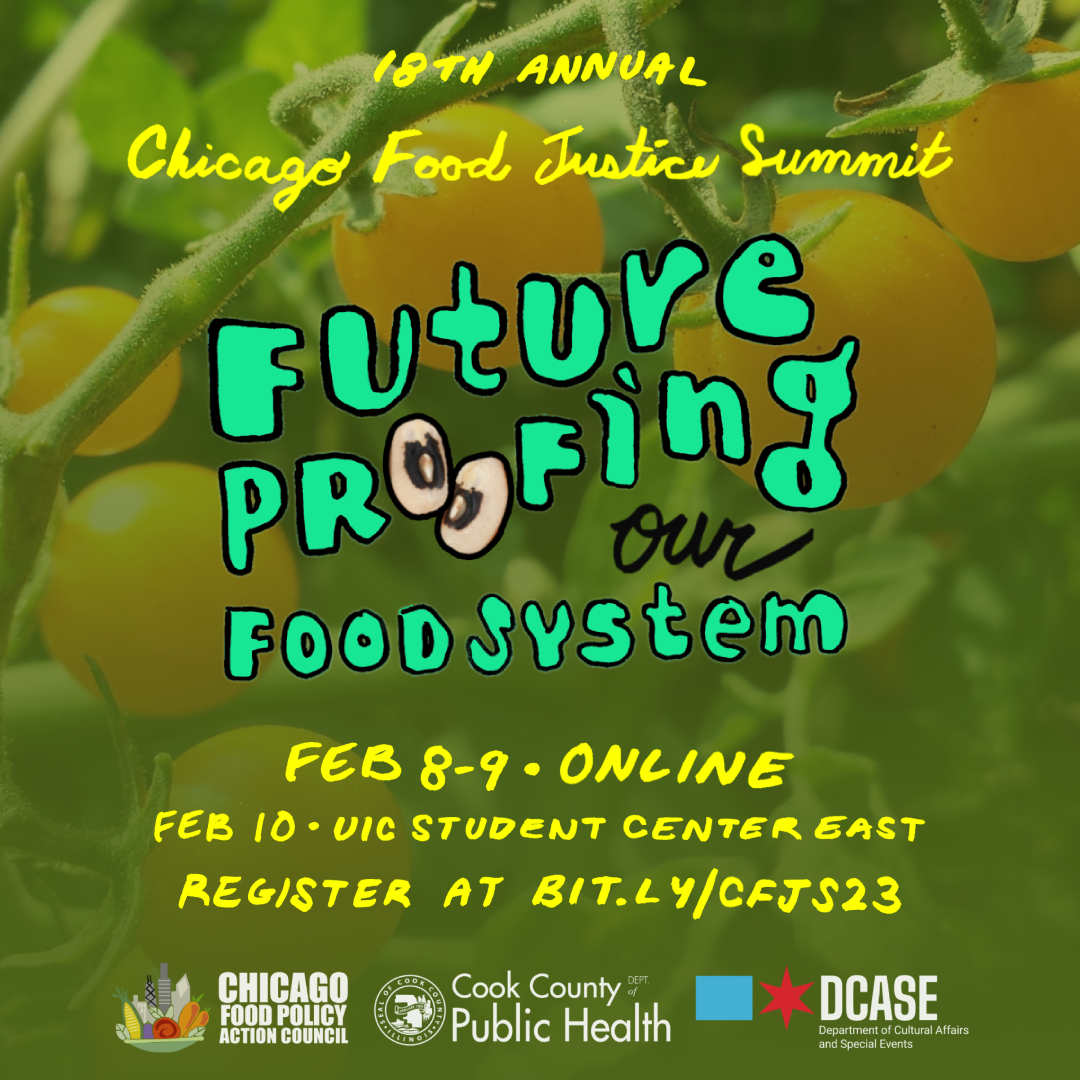 *PARTNER EVENT
FEB 8-10, 2023
HYBRID
OPEN TO THE PUBLIC