Discover Opportunities.

NAFSN provides one-on-one career coaching for new and transitional professionals looking for work.
We start with a 30-minute phone call to learn about your work experiences and aspirations. Then, by tracking hundreds of jobs each month, we send matching leads to you directly by email. Join today for this benefit.

NAFSN seeks to curate the most comprehensive list of job postings in the United States and Canada, including most jobs posted on ComfoodJobs.
If you are a food systems practitioner looking for your next challenge, we encourage you to search our open-access Jobs Portal.
Are you a freelance consultant seeking to build your business?
Community food system organizations throughout the North America are looking for grant writers, strategic planners, analysts, researcher collaborators and other types of support. Join NAFSN to build your business.
FEATURED TOOLS & RESOURCES: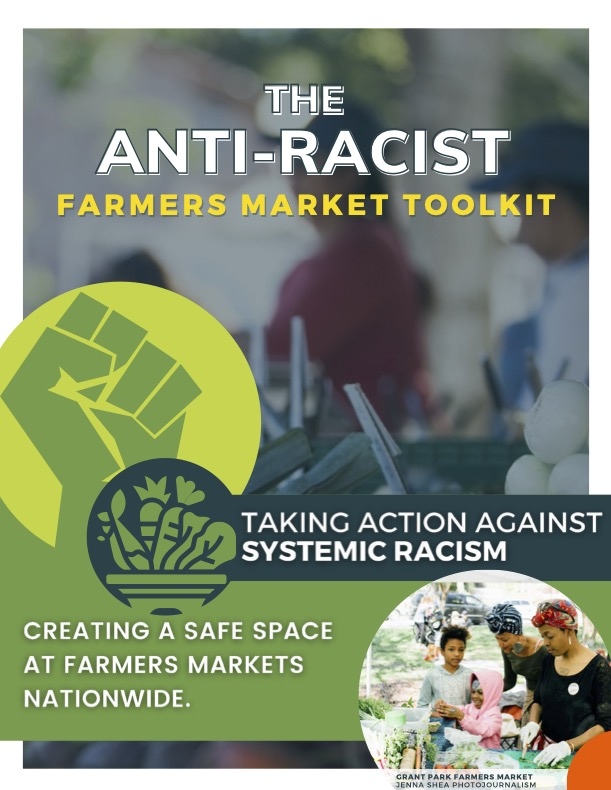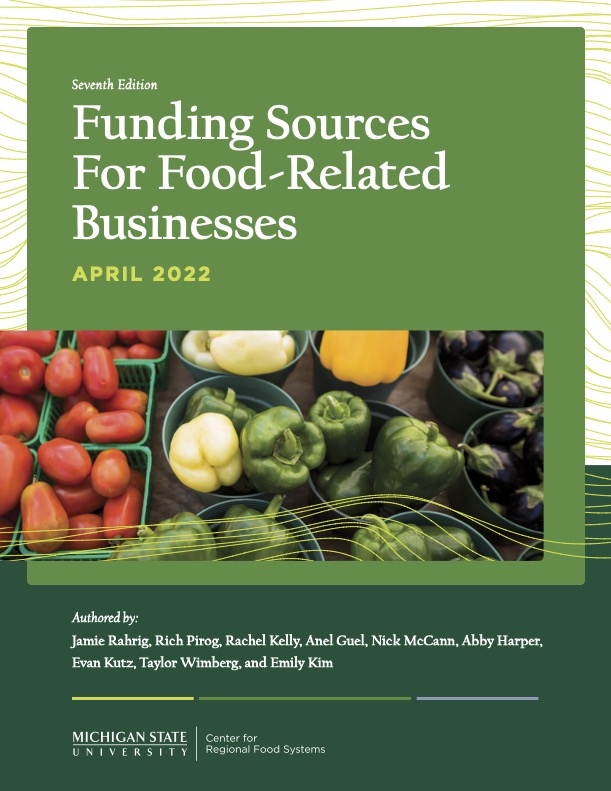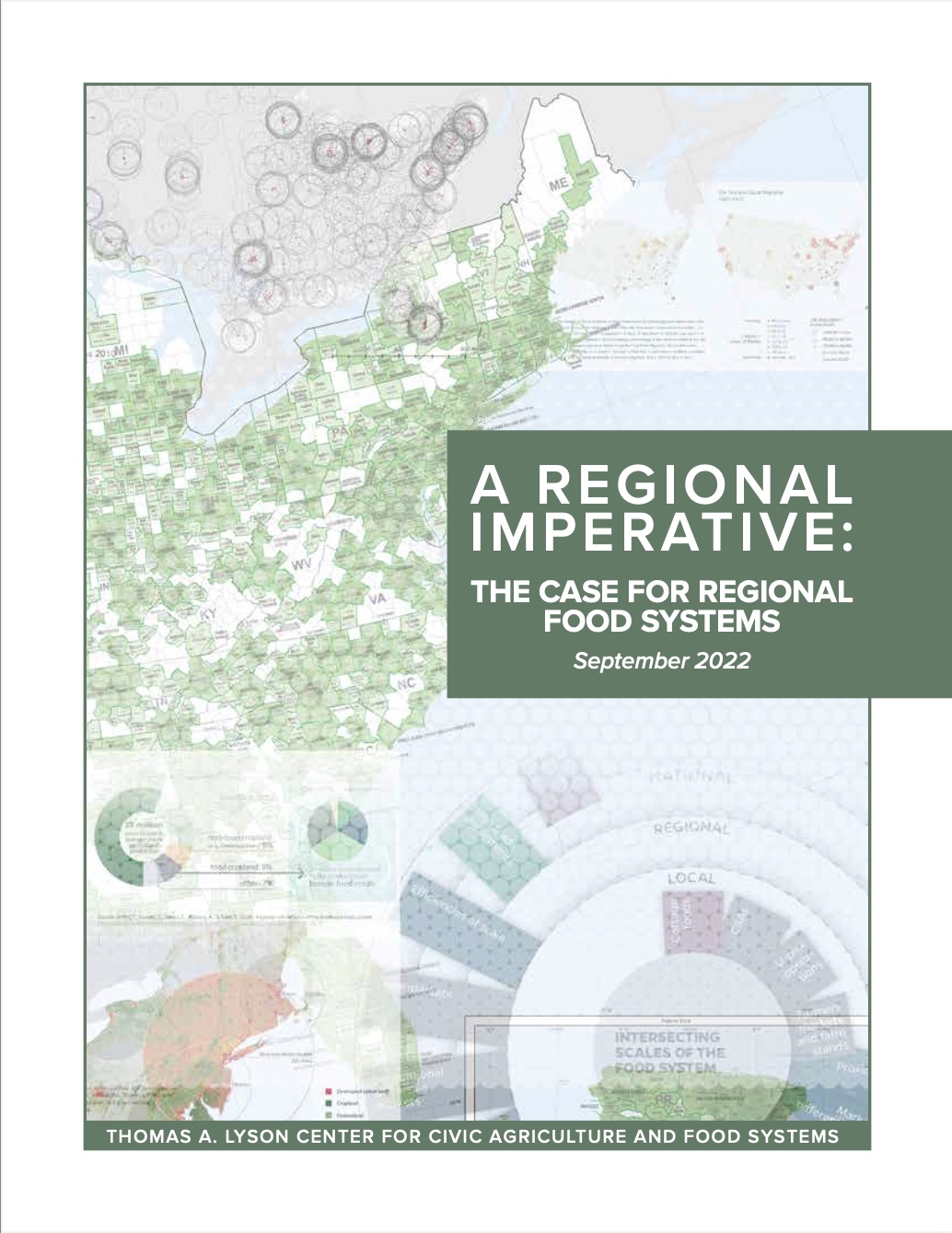 A Regional Imperative: The Case for Regional Food Systems

Authors Kathy Ruhf and Kate Clancy make the case for thinking regionally, drawing examples from the Northeast and across the U.S. This report was released in September 2022 by the Thomas A Lyson Center for Civic Agriculture and Food Systems, NAFSN's homebase.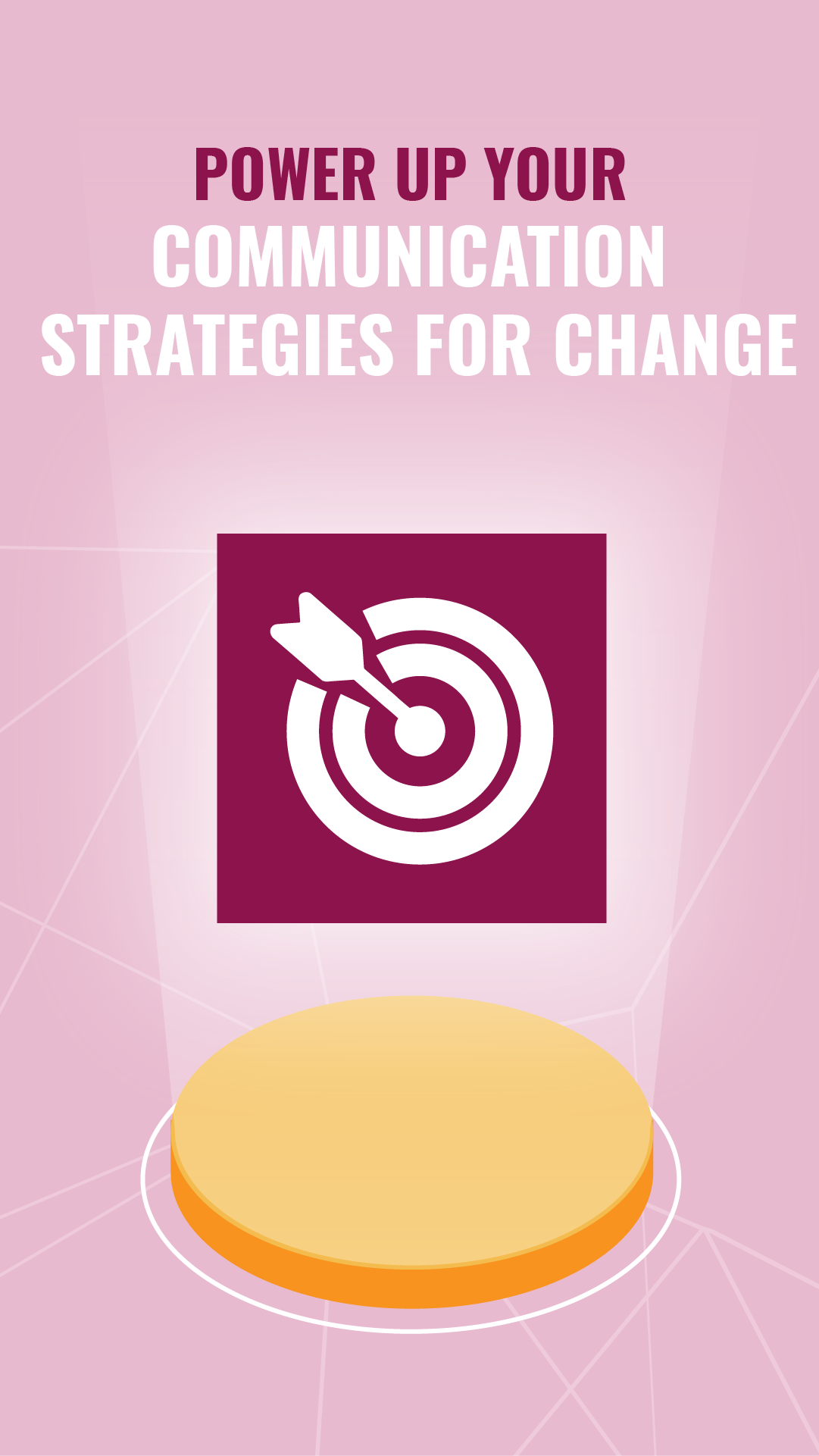 Strategic Communication Planning Hub
The W.K. Kellogg Foundation offered this new online tool for Communication Strategies to advance your organization's policy, advocacy, and programmatic goals. Use it to build a comprehensive communication plan.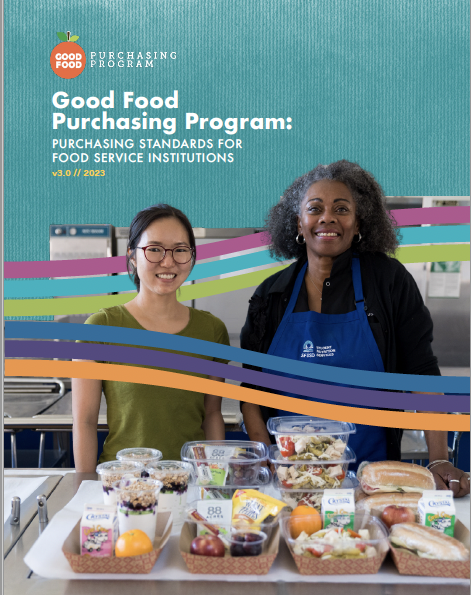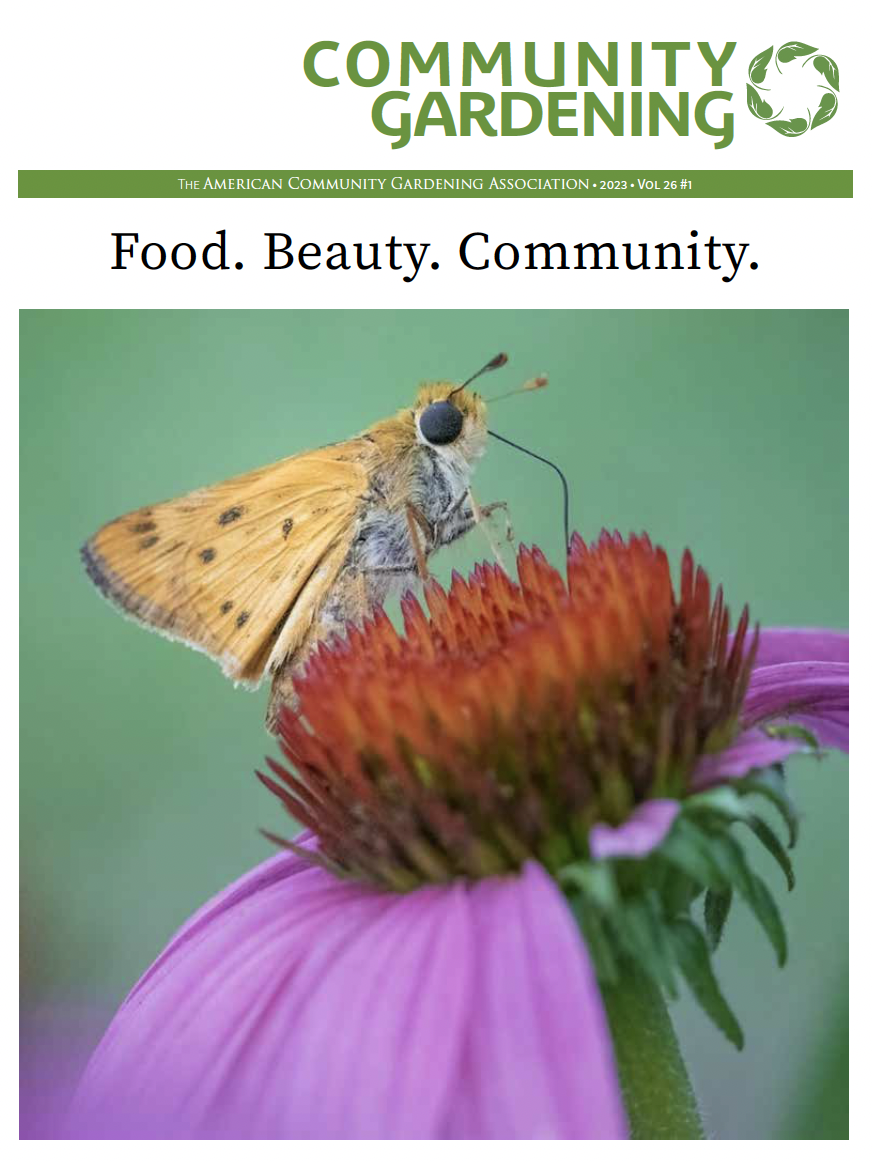 FEATURED COMMUNITIES OF PRACTICE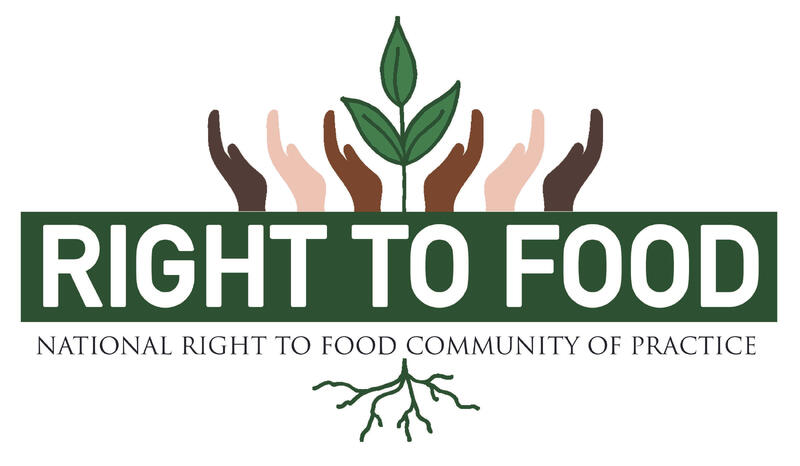 FEATURED FOOD SYSTEMS PRACTITIONERS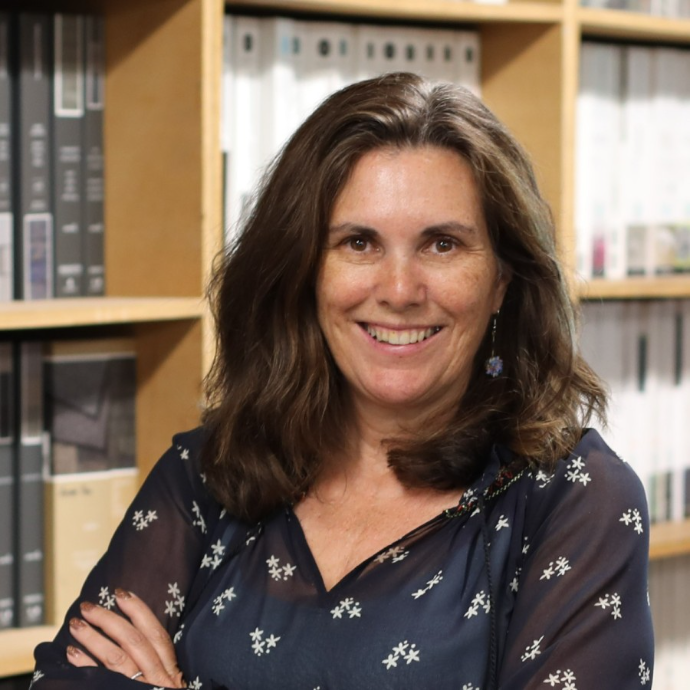 Peggy Fogarty
This self-reflection is the first in our "Trailblazers 2023" series in which we recognize & honor food systems professionals with 20+ years experience.
We can do better. I'm a perpetual optimist. As a young person, I was overwhelmed by so much going wrong in our world. Negative news about war, the destruction of the rainforests, racism, capitalist impacts on poverty, and environmental harm was consuming me. I didn't want to get sucked into being a warrior; I was determined to focus on positive change.
After years of witnessing environmental destruction in places such as Camden, NJ, Matamoros, Mexico, Grano de Oro, Costa Rica, and Tucson, AZ, I felt moved to take direct positive action for environmental, social, and economic justice. I committed my time and energy towards something healthy for people, the economy, and the planet. Building a food system was the answer for me. So, I became an organic farmer in Lancaster County, Pennsylvania, raising a family, living simply, eating healthy, and serving the community as one of the first Community Supported Agriculture farms (CSA) at the beginning of this movement in 1999. Farmers had so few options to direct market. Consumers had
Randolph Keaton
At first glance, Vacation Vittles is a simple, savvy twist on the standard CSA business model. Beach vacationers staying on the shores of Wilmington, NC, order farm-fresh bags of seasonal produce grown by local farmers and delivered by youth. It's a sunny story of short-value-chain economic development on the seashore.
But Randolph Keaton—the driving force behind Vacation Vittles—is not a person whose story begins or ends with oceanside burgers and grilled corn on the cob. Rather, Randolph uses the unjust circumstances of living in proximity to concentrated hog feeding operations, high rates of asthma and obesity, contaminated groundwater, deforestation, deteriorated soils, intensified hurricanes, and the resultant flooding—all happening within 60 miles of the beach—to educate, embolden and employ rural Black youth.
Randolph is the executive director of Men and Women United for Youth and Families (MWUYF), a nonprofit in Columbus County, NC. Located 30 miles from any county seat, he and his staff provide a wide range of social services to meet the myriad needs of their very rural community. It is a place that Randolph describes as ravaged by systemic disenfranchisement and persistent poverty. Vacation Vittles is a piece of his busy workload, but only just a piece. While the program teaches youth entrepreneurial skills, Randolph's long-term goal is to grow an engaged citizenry that will permanently improve their community's circumstances for good.
When Randolph first pitched the idea of teaching youth to grow vegetables, "folks would say that kids wouldn't work outside because of disability from the asthma." The asthma, he explained, is caused by air pollutants from nearby confined feeding lots. "These hog farms, well, you can't see the hog farms. They make it so you can't see them. But they can't hide that smell." Asthma or not, the youth showed up, and the work of growing vegetables began. "We told them, 'If you grow it and if you sell it, you keep the money.' That kept them coming back."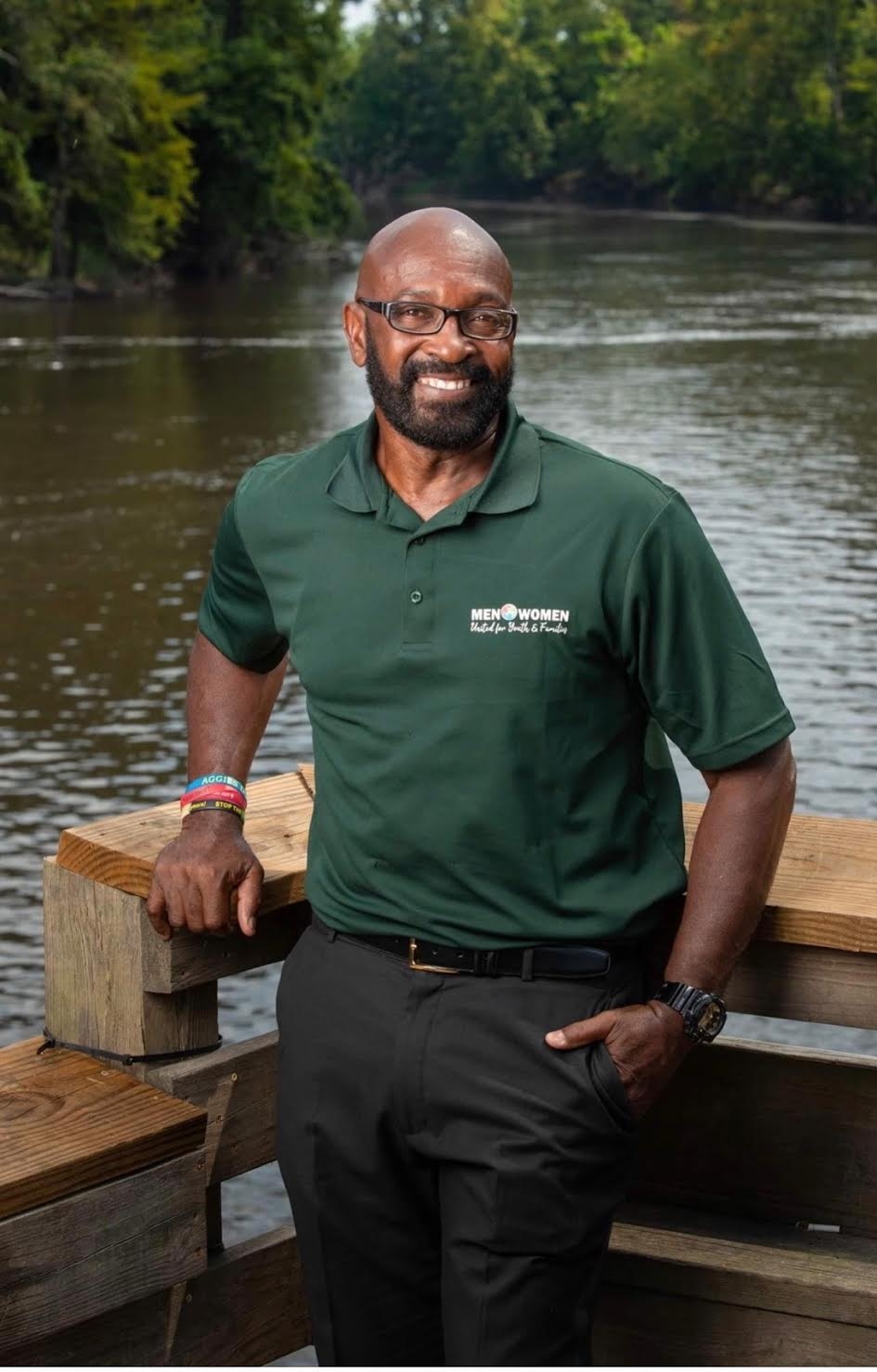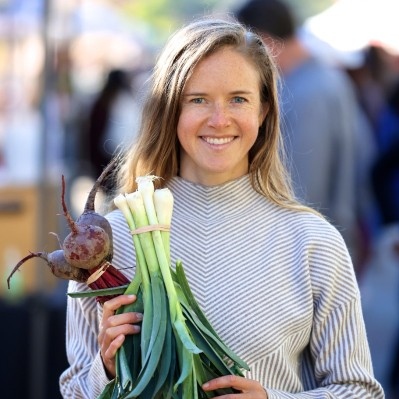 Mickey Davis
For many who have worked at the uphill crossroads of local agriculture and food access, Mickey Davis' situation is so rare that her words ring almost surreal. In Boulder, CO, she says, "the city and county (are) throwing weight behind my role, and building more positions of its kind."
A sugar-sweetened beverage tax, leveraged by the public health department into a "Health Equity Fund," has paved the path for her position as the Local Food Access Specialist for Boulder County Farmers Markets (BCFM.) Mickey's entire salary, some administrative support, marketing, and educational materials, "are supported by the city of Boulder, which is incredible. Boulder County Farmers Markets also donates a significant amount of in-kind support as well."
Mickey says, "We're all imagining this unknown world of resilient, accessible, equitable local food systems." and suggests that "the city of Boulder is closer to realizing that than others."
"Charitable food access work is nice, but I love the pulse of business," she says.
"Let's draw more energy toward food access and make more money for our sustainable farmers at the same time. Double Up Food Bucks and WIC Farmers Market programs accomplish two goals at once."
Michelle Ajamian
Michelle Ajamian starts our interview by reminding me of the Indigenous people to whom granary millers like her owe their livelihoods.
Her digital email signature acknowledges the traditional lands and territories of the Shawnee, Osage, Adena and Hopewell peoples, where I live and work in Appalachia.
"On this continent," she writes, "we owe First Nation peoples, enslaved Africans, and farmers from the global majority gratitude for our agricultural wealth and rich cuisine built around corn, beans and rice."
That's where we have to start the conversation about staple foods, she says.
Michelle is the principal owner of Shagbark Seed & Mill, an organic processing facility in Athens, Ohio, that she and her partner, Brandon Jaeger, started in 2010 to work with farmers from the region. She is a 2015 recipient of the Outstanding Woman in Innovation award and a frequent public speaker.