EcoGather at Sterling College
- NAFSN member discount available -
Grow Your Career.

Degrees & Certificates
Explore educational opportunities in food systems studies and aligned programs.

Browse food systems internship opportunities, paid & unpaid.

Discover funded programs supporting the study sustainable agriculture & food systems.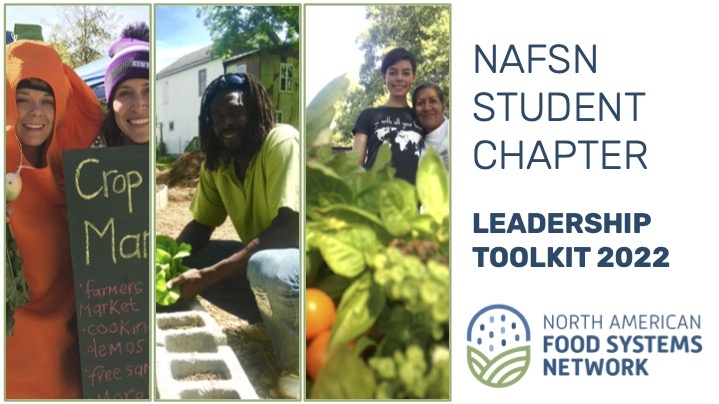 START A PROFESSIONAL CHAPTER ON YOUR CAMPUS
NAFSN STUDENT CHAPTERS ... COMING SOON
FEATURED STUDENT LEADERS IN FOOD SYSTEMS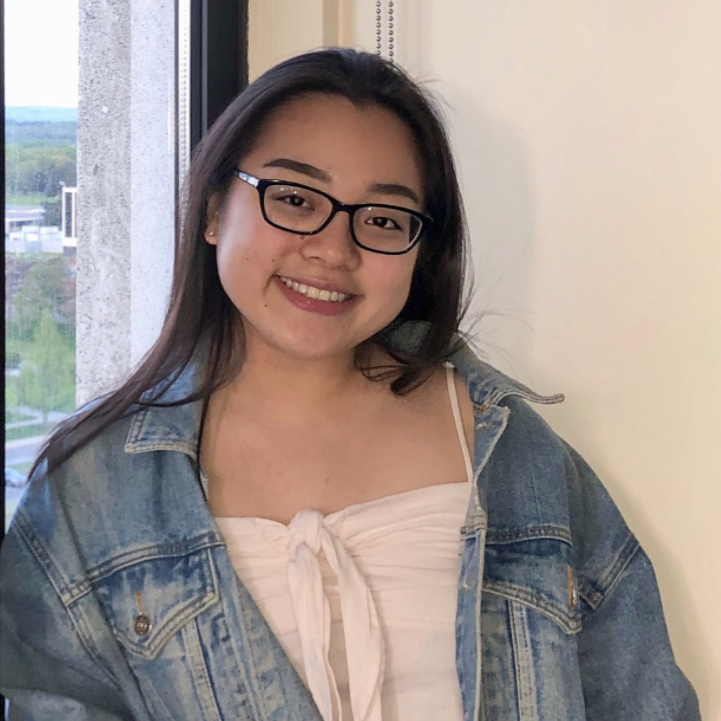 Joyce Tian | 2022
It is rare to work with an undergraduate student who intuitively understands how to balance process (care for people) and product (care for project) like Joyce Tian does.
Joyce's personal drive and follow-through have made her a reliable and valued assistant to several leaders at NAFSN. We especially appreciate her attention to detail, careful reporting of all contributing voices, commitment to accessiblity and accommodations, and adherence to deadlines.
Since she came on board with NAFSN in 2020, Joyce has delivered professional-level project management for four Lyson Center initiatives, all with national significance. The following is a summary of those responsibilities:
CARAT: Joyce came in at the ground level of an initiative called "Community Agriculture Resilience Auditing Tool" (CARAT) in Fall 2020.
ON LEVEL GROUND: PROGRESSIVE MODELS IN FARMLAND TENURE - WEBINAR SERIES: Joyce accepted the role of co-producer for this 2022 series starting in Spring 2022. Her responsibilities included contributing to the design and goal setting for the series and understanding historic marginalization and ongoing racial and economic injustice of those constrained from farmland access. She provided technical ....
Joy Davis
| 2022
Since her start with NAFSN in summer 2021, Joy has set a new organizational standard for creative innovation, collaboration and partnership building.
All of Joy's projects have been "firsts" for NAFSN. She dares to venture into new territories, eagerly reaches out to new meet new people in the field, and shows curiosity for both the cultural and logistical elements of local and regional food systems development.
Perhaps Joy's most significant contribution to NAFSN is her co-founding and co-producing of a unique webinar series called "Finding Your Future in Food Systems." This initiative acts as an ongoing virtual jobs fair, connecting job creators to emerging professionals. Joy and her co-producer, Nika Colley, featured 22 organizations throughout the U.S. representing a diversity of professional roles, career paths, and work cultures. With an average enrollment of 150 attendees for each episode, Joy helps promote the series to students at more than 60 institutions offering degrees in food systems studies, and to more than 400 aligned student groups.
Joy also created a mapping system to visually display and analyze job openings in food system work throughout the U.S. posted by NAFSN ....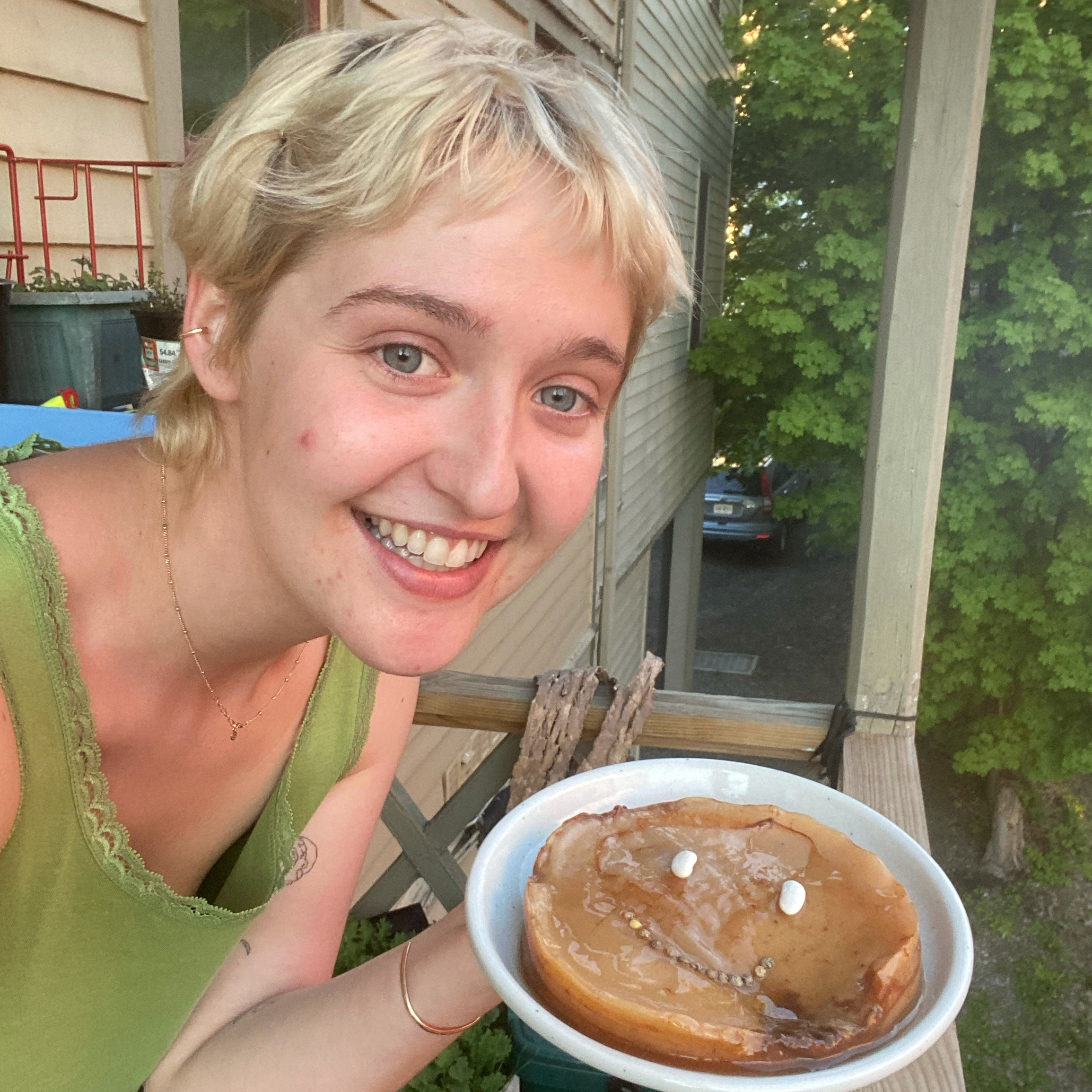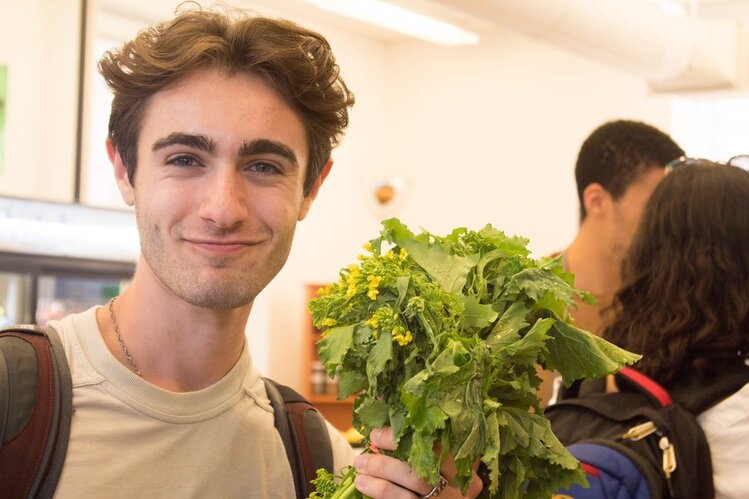 Ryan Stasolla | 2021
Ryan Stasolla has contributed to the evolving work of NAFSN during all three of his undergraduate years at Cornell University. Few in our organization can match his base of knowledge about our web-based resources and the trends he has witnessed throughout his experience. Ryan's work requires technical, outreach, and collaborative skills; he brings a gentle and genuine balance of all three.
"Working at NAFSN has nurtured my sense of awareness for all that the food system could be. In this space, I've found footing through inspiring and, at times, difficult conversations around collectivism and equity."
Ryan's contributions are diverse, and his responsibilities have included: