ACRE: STRATEGIC PLANNING FOR AGRICLUSTERS
AgriCluster Resilience and Expansion - or ACRE for short - is a professionally-facilitated strategic planning process to help groups of farmers, especially those in value-chains, work together and compete more effectively in an increasingly complex world.
By identifying shared concerns, shared histories, shared values, shared opportunities, and developing a strategic work plan, ACRE helps local and regional groups of farmers and their stakeholder allies - including fisheries, mariculture, agroforestry and timber production, food handlers, food processors and packagers, distributors, and retailers, as well as nonprofit and municipal allies - begin to transform into more resilient "AgriClusters."
The ACRE Facilitator Training Program provides instruction specifically designed for food and agriculture systems professionals to facilitate and guide the ACRE Process with farmers and other community stakeholders. We aim to have trained ACRE Facilitators working in all Northeastern states and Washington D.C. by 2024. Eventually, the program will expand to other regions of North America and Europe.
We invite food system and agriculture development professionals (such as Extension staff, consultants, and nonprofit staff) in the Northeast U.S. to help test the three-part coursework and become trained in strategic planning for agricultural clusters. Those who complete the certification will be eligible to train other professionals who are working with farmer-led value-chain projects.
TRAINING PROGRAM COURSE CONTENT
The online, self-paced training program is divided into three parts:
ACRE Part #1 - Preparing to Launch an AgriCluster, including:
Unit 1. Introduction to the ACRE Process
Unit 2. ACRE Theory, Principles, and Foundations
Unit 3. ACRE Fundamentals of Facilitation
Unit 4. Core Group Formation
Unit 5. Core Group Planning Meeting
Unit 6. Setting the Stage for the ACRE Workshop
ACRE Part #2 - Conducting an ACRE Workshop, including:
Unit 7. Launching the ACRE Workshop
Unit 8. Shared History Exercise
Unit 9. Shared Values Exercise
Unit 10. Shared Vision Exercise
Unit 11. Opportunity Generating Exercise
Unit 12. Initiative Build-Out Exercise
Unit 13. Prefeasibility Analysis
Unit 14. Drafting the Project Work Plan
Unit 15. Workshop Wrap-Up and Evaluation
ACRE Part #3 - Approving and Implementing an ACRE Project Work Plan, including:
Unit 16. Post-Workshop Core Group Meeting
Unit 17. The ACRE Project Summit
Unit 18. Project Implementation: An Overview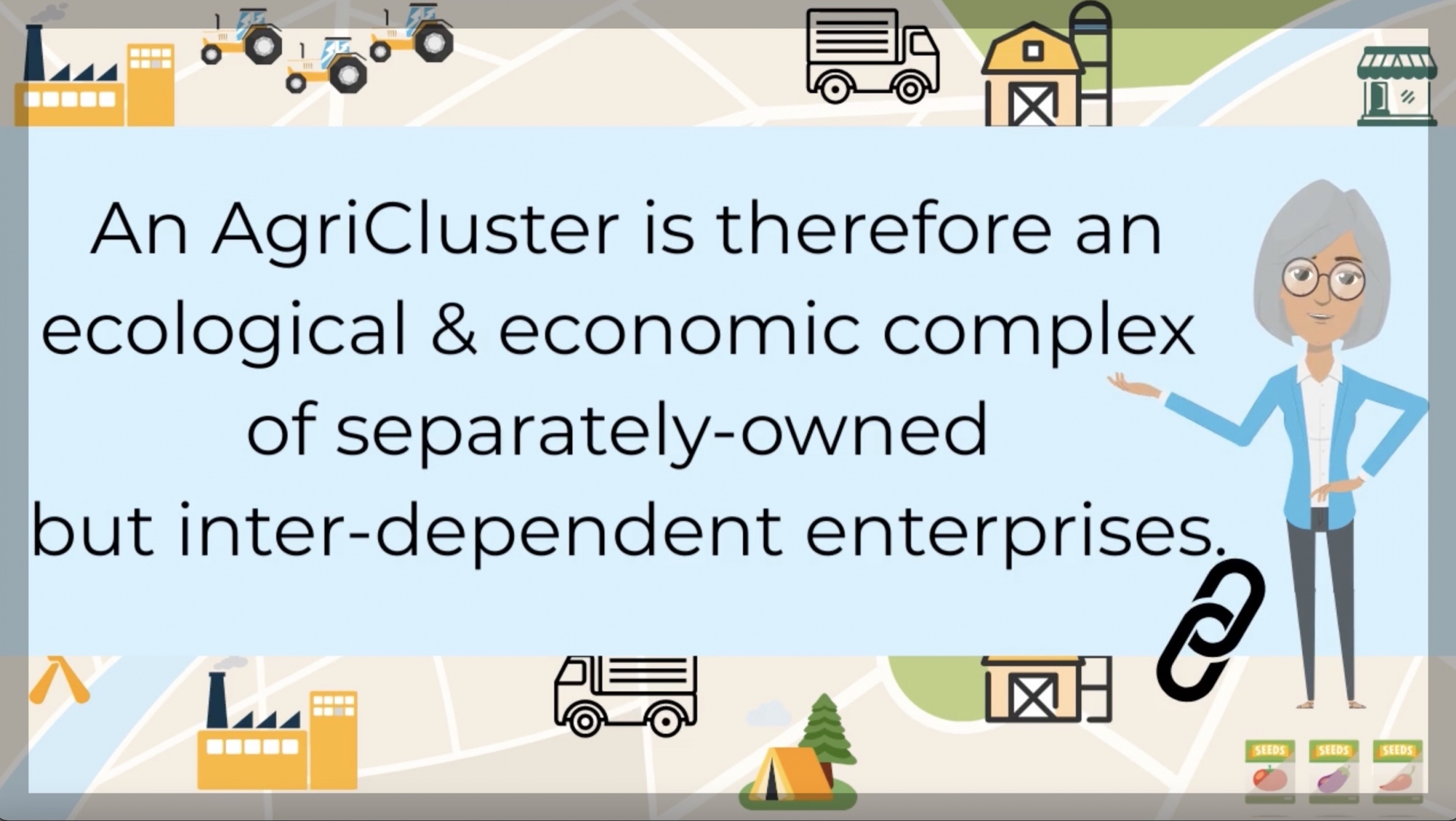 What is AgriCluster Resilience and Expansion?
Click here to watch the video.
THE ACRE FACILITATOR TRAINING & CERTIFICATION PROGRAM
The ACRE Coursework underwent an extensive post-pilot edit in Winter 2023 with input from our ACRE Community of Practice.
Please inquire here if you'd like to enroll to take the updated course in Summer 2023.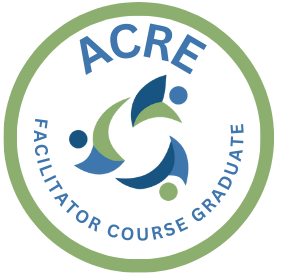 An ACRE Facilitator Course Graduate has completed the online coursework.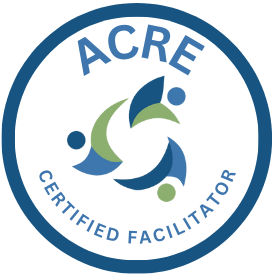 An ACRE Certified Facilitator has completed the online coursework and demonstrated ACRE in practice.
---
---
The ACRE Program is firmly rooted in equitable access and engagement. Women, Black, Indigenous and People of Color (BIPOC), LGBTQ+ candidates, people with disabilities, as well as rural and urban candidates are strongly encouraged to apply.
For technical support with any ACRE coursework, please contact us here with your specific questions!
The ACRE Facilitator Training and Certification Program is a Franco-American collaborative of the Thomas A. Lyson Center for Civic Agriculture and Food Systems, VetAgro Sup (in France), Cornell University's Cooperative Enterprise Program, and the North American Food Systems Network (NAFSN).
Funding for ACRE has come from the Northeast Sustainable Agriculture Research and Education Professional Development Program (NESARE), and the Northeast Regional Center for Rural Development (NERCRD).