NAFSN
a professional development association for people working together to strengthen local and regional food systems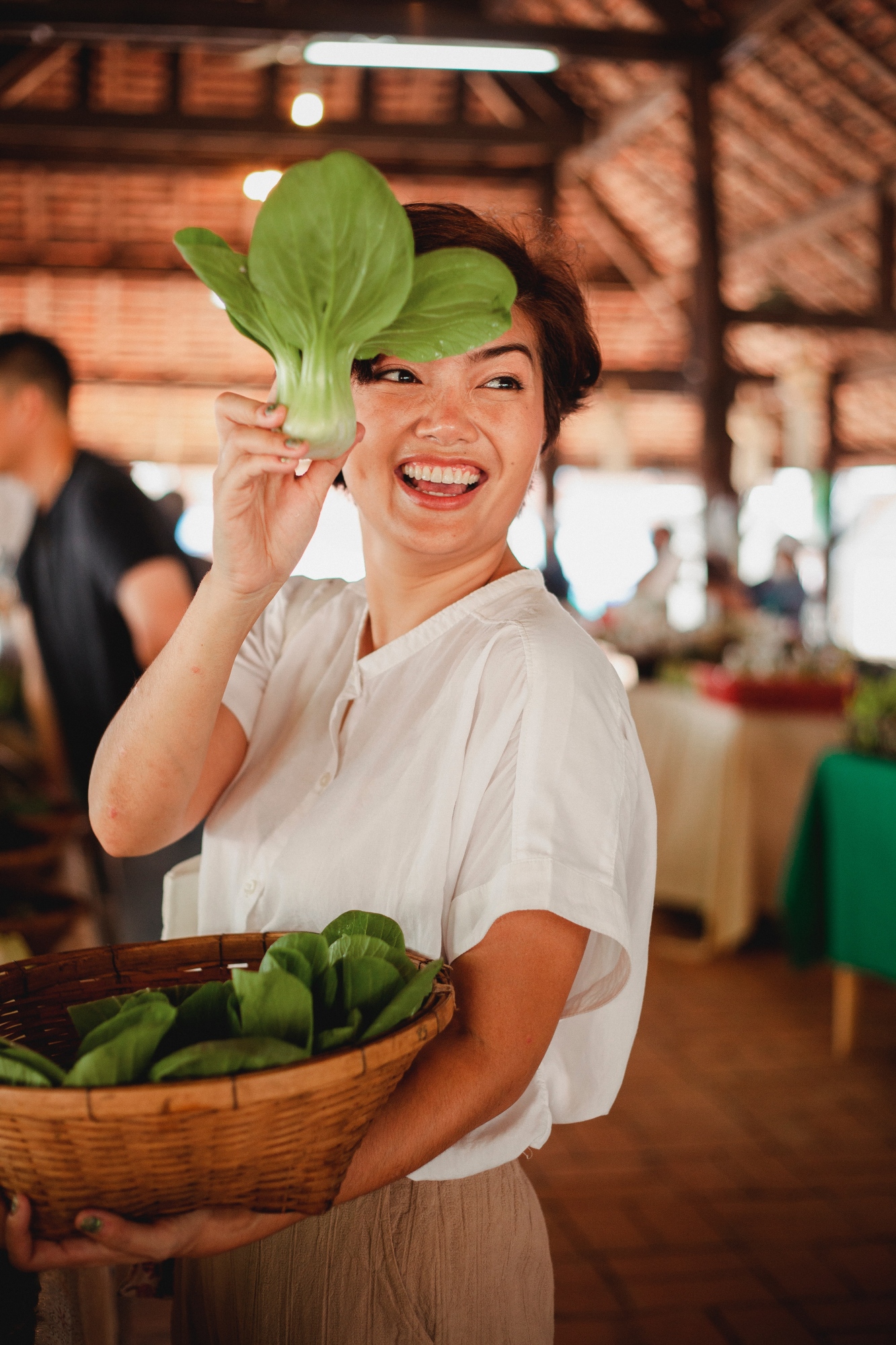 OUR SHARED VALUES
The North American Food Systems Network (NAFSN) works to be a leader in the professional development of food systems practitioners, and the food systems profession itself, by tapping into a diverse network of food systems professionals who value community, collaboration, innovation, integrity, justice, equity, productivity, education, and efficacy.
GUIDE OUR VISION
We envision a future in which food systems practitioners have the tools and support to effectively support the development of viable local and regional food systems that offer rewarding economic opportunities for producers as well as provide access to healthful, safe, reliable, affordable, biodiverse and culturally-diverse connections to food for all.
& ADVANCE OUR MISSION
NAFSN is a professional association connecting people to opportunities and resources to promote resilient local and regional food systems in the advancement of equity and healthful food access for all.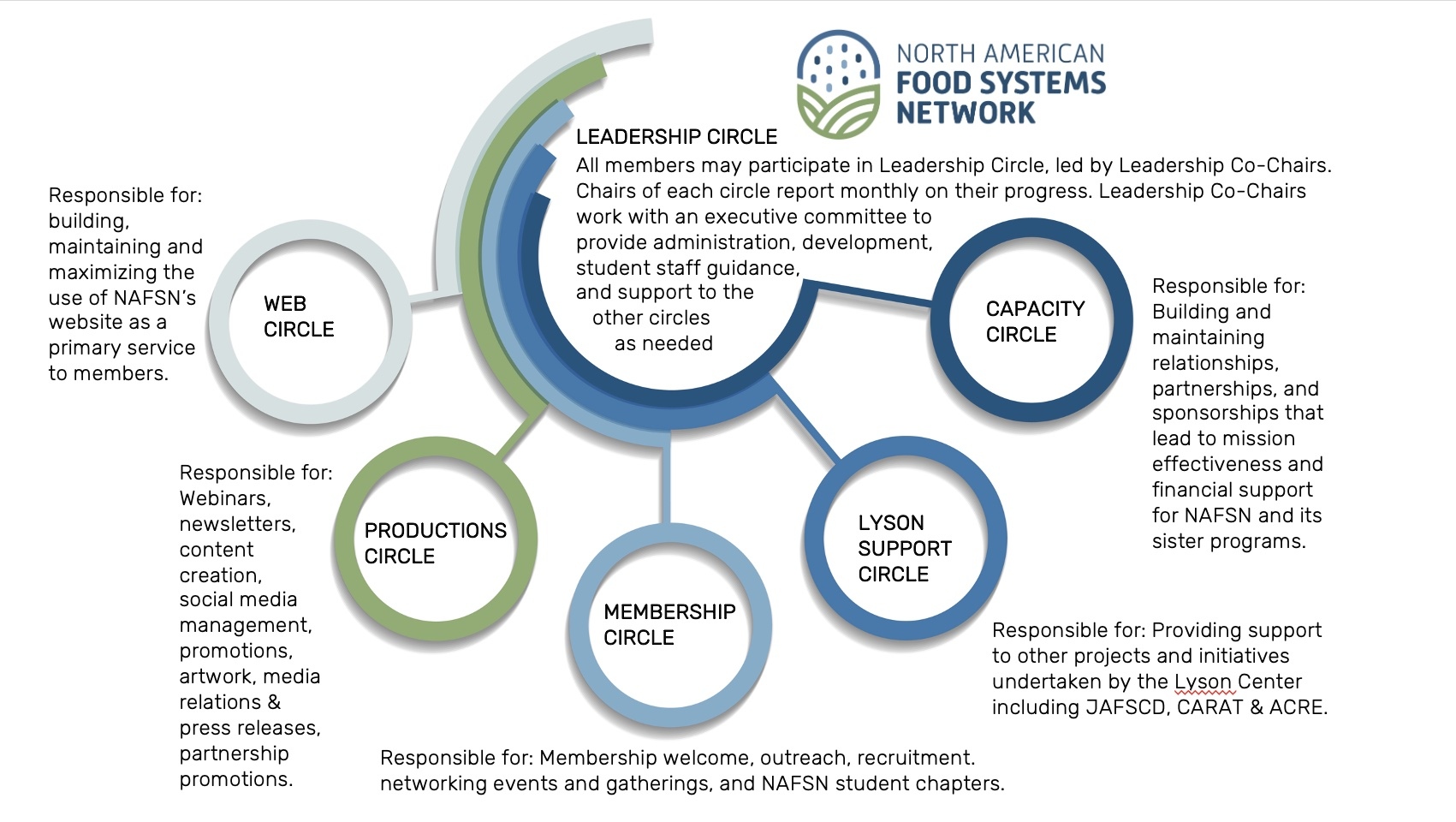 ORGANIZING CIRCLES
NAFSN follows a sociocratic-circle organizing method based on a simple & elegant set of principles:
circular, not hierarchical;
autonomous initiatives;
inward and outward flows of information;
integrated administration;
decision-making by consent.
We strive to provide a solid foundation for effective, transparent governance.
All members are welcome to attend virtual Leadership Circle Meetings, 1st Wednesday of each month at 12noon ET.
Get Involved:
* Are you an established or retired food systems professional seeking to advance the profession itself?
* Are you a transitional professional seeking to apply skills you gained in another sector to the field of food systems development?
* Are you an emerging professional seeking networking support as you enter the first years of your food systems career?
* Are you a student seeking to start a professional chapter on your campus?
Fill out this form to learn more about NAFSN's leadership opportunities.