Publish in "Voices from the Grassroots," an online platform for grassroots organizers to share their work - both triump and failure.

Contribute to a compilation of insights for the shared development of a Code of Ethics for food systems professionals.

Sign up to get updates about our upcoming Facilitator training and certification in "AgriCluster Retention & Expansion."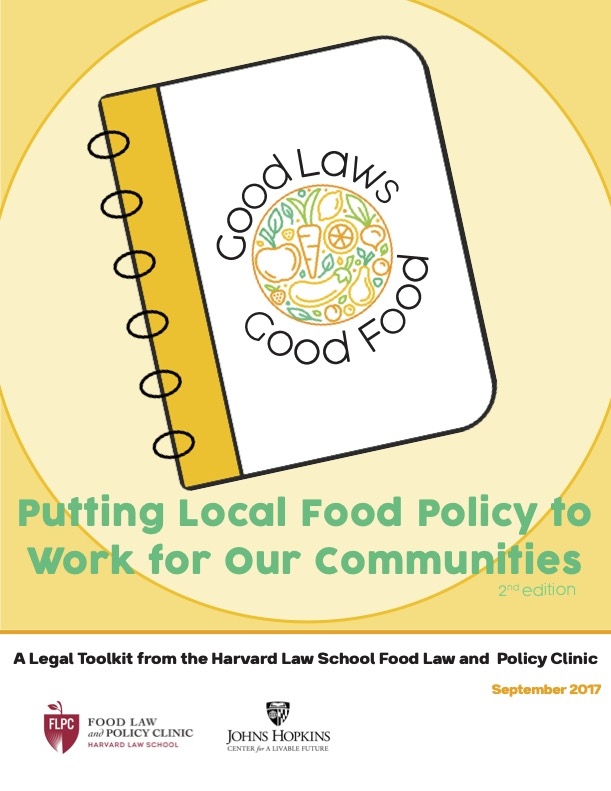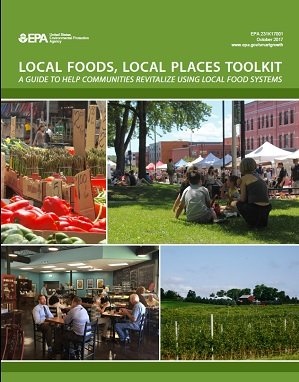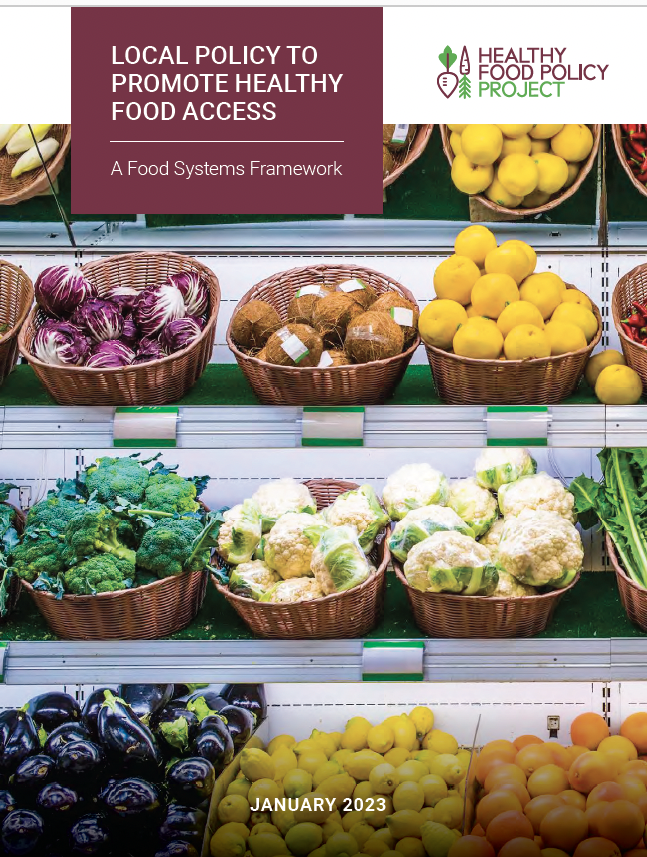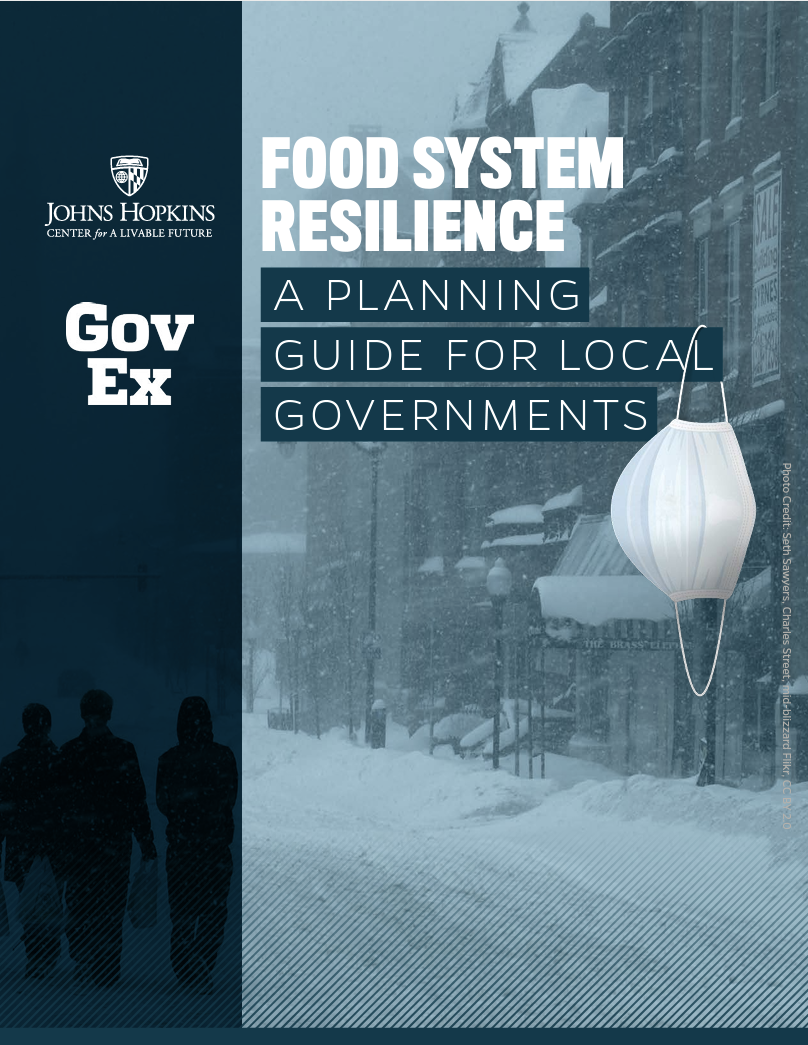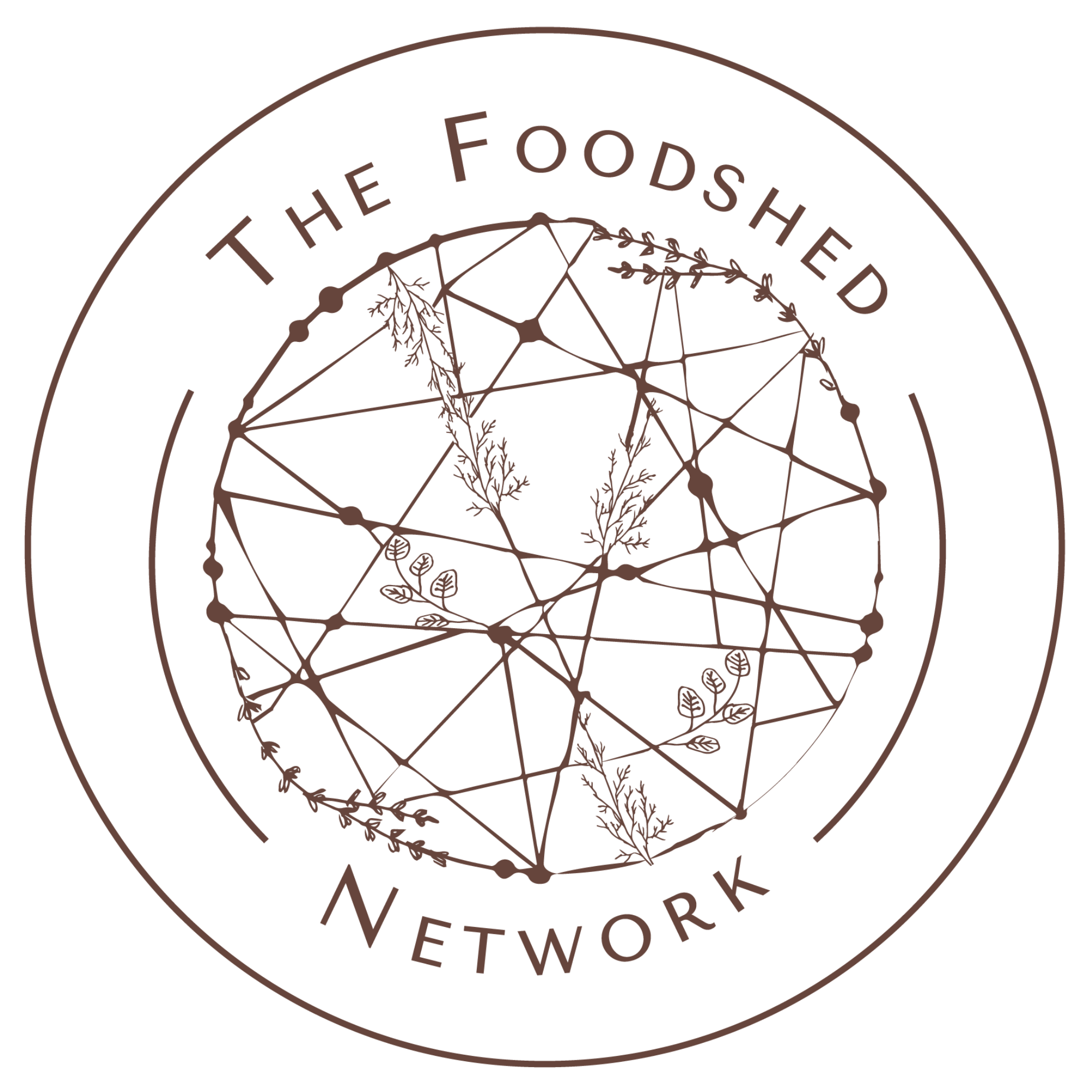 The Foodshed Thymes
Published by The Foodshed Network, The Foodshed Thymes is a monthly newsletter and resource archive that educates readers on food system transformation. Through shared stories, this free newsletter celebrates seasonality and artisanship of local food and advocates for community initiatives that advance a just, equitable, resilient and regionalized food system.
Subscribe to The Foodshed Thymes.
Visit the Archives.
About The Foodshed Network.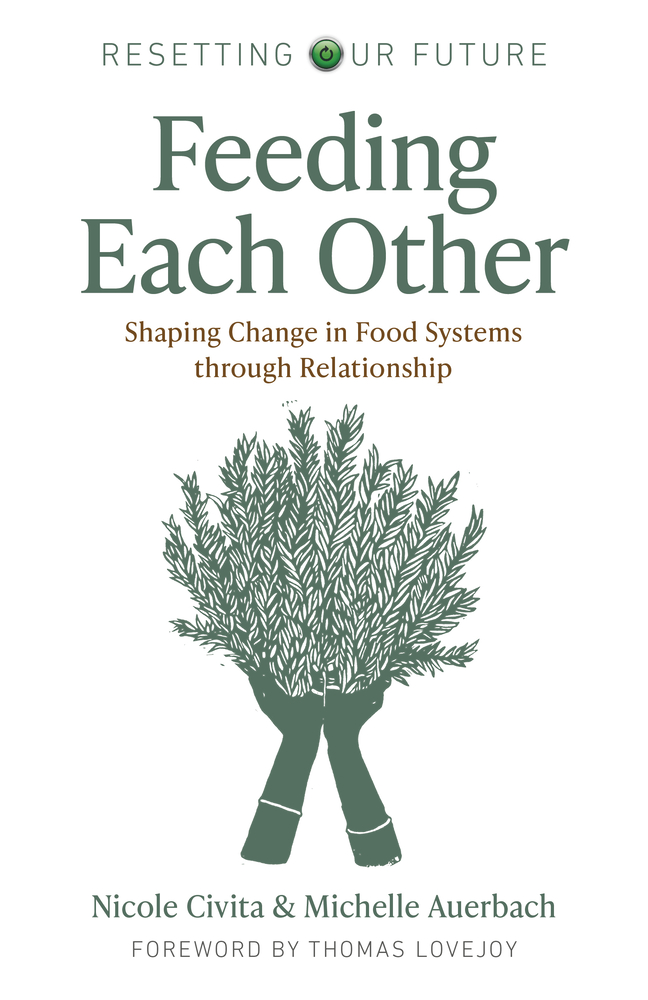 Feeding Each Other: Sharing Change in Food Systems through Relationship
From authors Nicole Civita & Michelle Auerbach:
"Our premise is simple: the global food system, which many bemoan as broken, is functioning exactly as intended. Unfortunately, its aim is NOT actually to feed people but to maximize profit. So, no single solution – whether it's eat local or grow meat in labs – is going to repair the rifts created by modern agricapitalism. We must change the goal – or starvation and suffering will be our legacies.
The central goal? Relationship.
The outcome? A food system that actually feeds people, honors nature, and doesn't destroy our planet's capacity to support life.
Impossible? We think not."
READ MORE

GET INVOLVED
FEATURED FOOD SYSTEMS ADVOCATES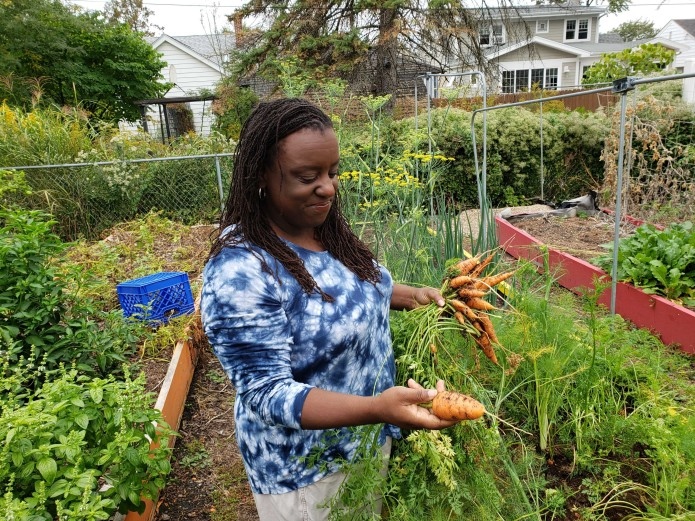 Nicole Virgil
Nicole Virgil is a musician by trade who grew up in Connecticut riding trains into Manhattan to study music. "I didn't know a thing about soil ... or anything with a root."
She recalls the time she tried growing something from seed on the windowsill of her college dorm room. "No one ever told me you had to take it out of the egg carton," she laughs.
Fast forward to married life and motherhood in the Chicago suburbs, and you'll find Nicole is now an avid gardener who taught herself to grow food. She is also a local activist who gained widespread attention recently when she inspired Illinois legislators to pass a state law - with national implications - that protects the rights of gardeners to grow food, at home, year-round.
Nicole is the founder of Right to Garden. She lives on two-tenths of an acre in Elmhurst, IL, but perhaps the best place to with her is on YouTube. There she tells a years-long story that starts with a city-imposed ....
Chloë Waterman
During the summer of 2020, as food supply chains quaked under the pressures of COVID-19, Chloë Waterman did what comes naturally to her. She helped organize a David-vs-Goliath-style campaign targeting Tyson Foods for failing to protect its meat plant workers.
As program manager for Friends of the Earth, Chloë collaborated with more than 120 organizational partners to drive the timely campaign. Together, they represented tens of thousands of workers and advocates. They Zoomed, they networked, they strategized. During Campaign Week, July 6–10, 2020, their message was simple but firm. They demanded mandatory, COVID-specific safety protections and standards for workers at Tyson's chicken, pork, and beef processing facilities.
Media outlets throughout the country covered the story of the campaign. Organizing partners collectively reached out to potentially millions of followers via social media. As of that week, 25 Tyson meat plant workers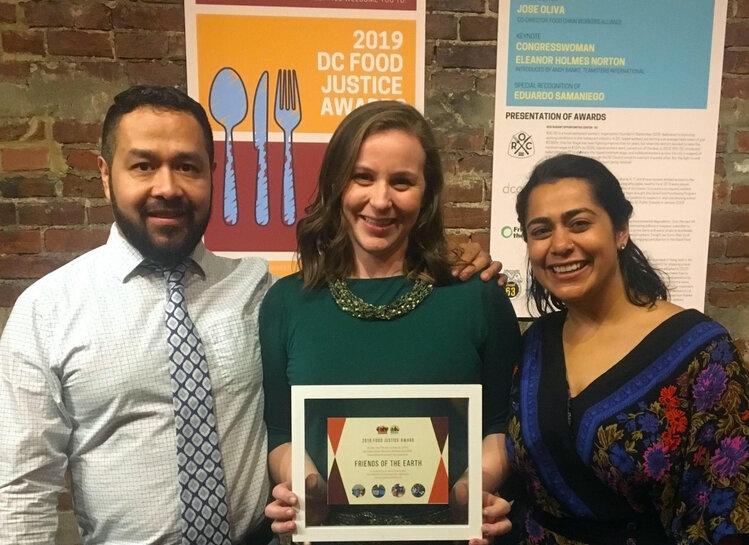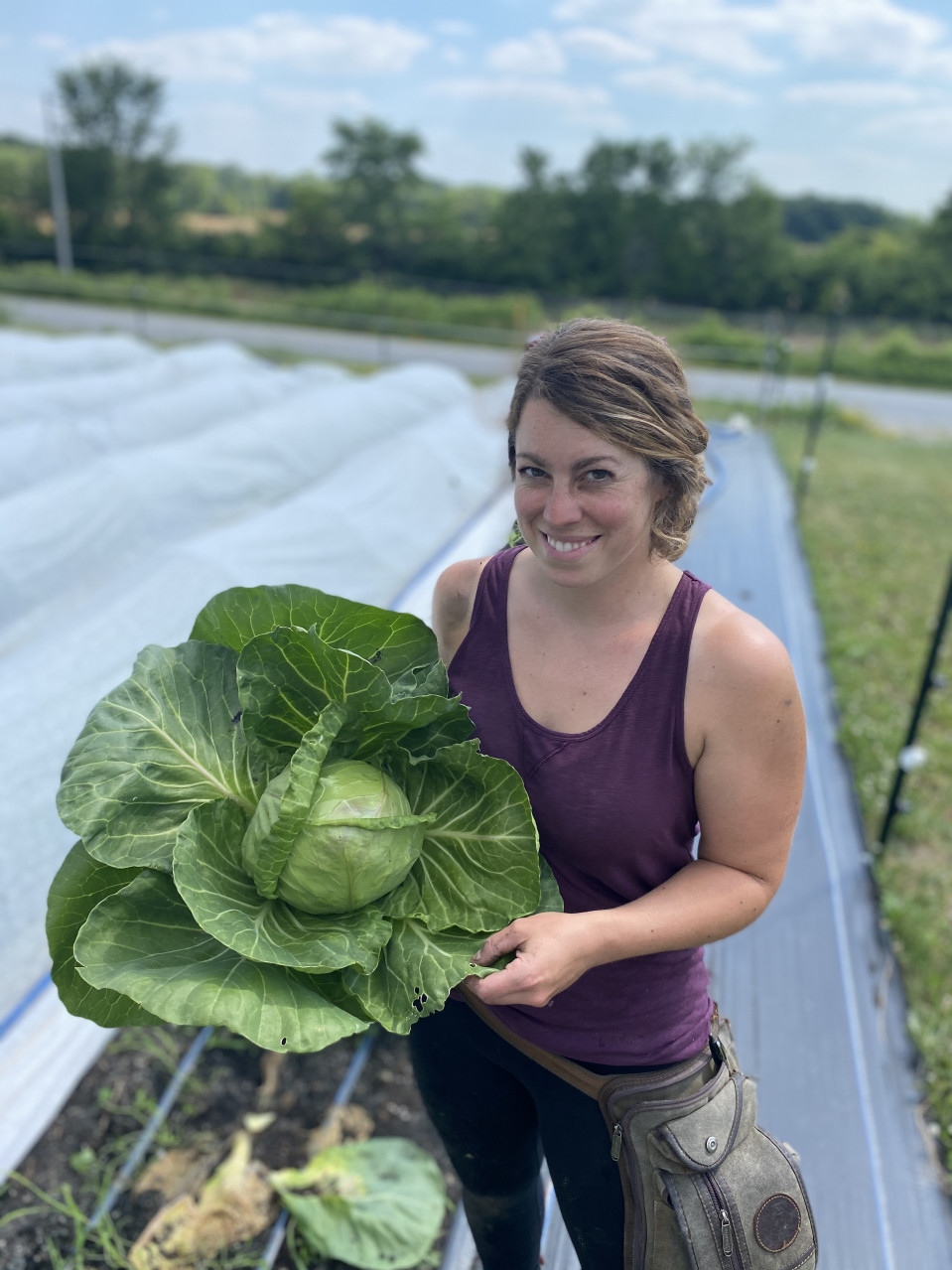 Anne Massie

Anne Massie is a farmer in Crown Point, Indiana. She grows sixty varieties of fruits, vegetables, and nuts, but cabbages are her favorite. "Prehistoric monster flowers," she calls them.
Anne is also a local food activist for whom thinking big does not stop at large, leafy brassicas.
"There is a choice to be made," she explains. "To be an activist," as well as a farmer, means "to go beyond growing food."
As members of the Northwest Indiana (NWI) Food Council, Anne and her colleagues have made the collective choice to go that extra mile. Since their start five years ago, they've pooled their energies without pause. "We hit the lottery of board members," she says. "(We) are all active, curious people."
Together they have grown a monumental trifecta of funded opportunities to support their local and regional food systems. Specifically, the NWI Food Council was awarded all three multi-year grants for which they applied in 2018: the USDA's Farmers Market Promotion Program for developing farmers markets in highly food insecure communities of Gary and East Chicago, Indiana; the Local Food Promotion Program for hiring value chain coordinators to assist farmers trying to scale up and get into wholesale markets; and a smaller private foundation grant for a small-scale farm tool and seed library. The awards totaled more than $1 million to cover programming through 2022.
And they did it all as volunteers.

"We threw everything at the wall to see what would stick ... and it all stuck," she says. They were elated. "At the same time, we were, like, holy shit."

Nominate a featured Food Systems advocate