We feature open internship positions to give you a flavor for the many applied learning opportunities available in local and regional food systems work. We also include those with national scope.
Featured Position for March 2023
AmeriCorps Members - Multiple Openings
Organization: Mountain Roots Food Project in Western CO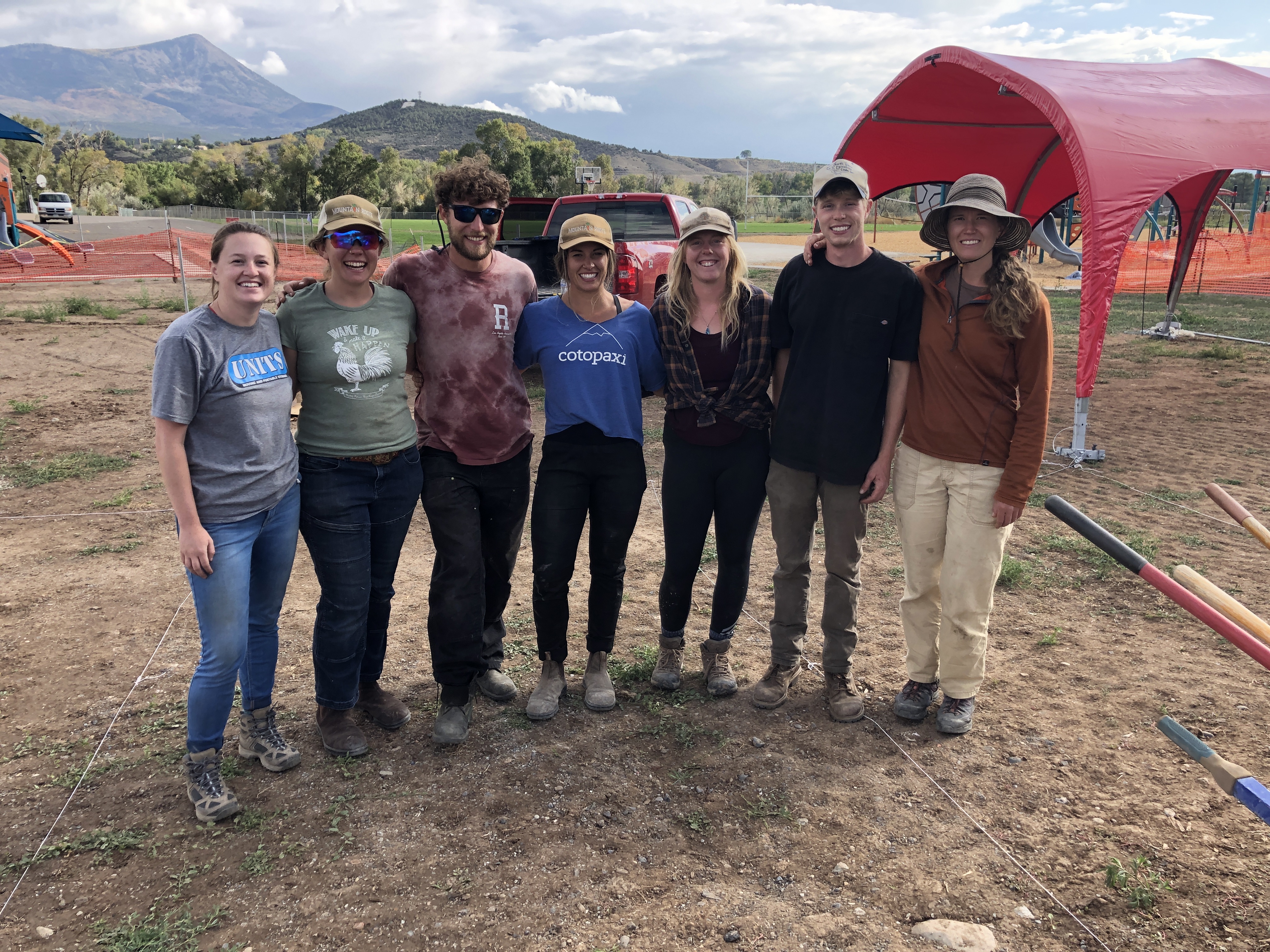 Who we are at the Mountain Roots Food Project:
Founded under fiscal sponsorship of our local community foundation, our first 2,100 sq. ft. urban garden produced 600+ pounds of food that was donated to the local pantry, schools, and offered as work-trade for volunteers. Soon after, our first Farm-to-School program was developed. This included building two youth garden and piloting a summer camp program.
Today, Mountain Roots Food Project has an established community garden network, a multi-farmer CSA, a community farm, an aggregation and distribution center and four indoor growing containers.
We are on a mission to cultivate a resilient food system in the Gunnison Valley by enhancing healthy connections between food, earth, and community. We foster knowledge, teach skills, and provide opportunities that ensure access to affordable, nutritious, and sustainably produced food.
Details about these AmeriCorps service opportunities with Mountain Roots Food Project:
Healthy Futures AmeriCorps places service members across rural Colorado to support programs working for an equitable and healthy future for all. This includes focuses on nutrition and environmental education, community and school gardens, regenerative agriculture practices, and increased access to healthy food.
The positions do not need previous food systems, nutrition, or farming experience, although it is preferred. Ongoing training will be provided during the AmeriCorps term, and the successful candidate must have a desire to learn about sustainable food systems and food production. Healthy Futures AmeriCorps Program places our members in top food systems organizations in Western Colorado to implement and expand community services.
Compensation:
- Full Term Members will serve 1700 hours over an 11 month commitment. Members will receive a $18,482 living allowance, health insurance coverage, and a $6,895 education award (upon completion), which can be applied to previous federal student loans or continuing education costs at a Title IV Institutions and matching education programs across the nation.
- Three Quarter Term Members will serve 1200 hours over an 8 month commitment and receive a $12,938 living allowance, and $4,826.50 education award (upon completion).
- Half Term Members will serve 900 hours over a 12 or 6 month commitment. Members will receive a $9,241 living allowance and $3,447.50 education award (upon completion).
- Quarter Term Members will serve 450 hours over a 6 month commitment. Members will receive a $4,805 living allowance and $1,825.07 education award (upon completion).
Service Location: Across Western Colorado, specific area is dependent on position
Schedule: Approximately 40 hours per week
How to apply: Fill out this form
Being an AmeriCorps service member:
AmeriCorps is a great opportunity for those looking to gain new skills and build networks while serving organizations that improve lives and strengthen communities. There are many benefits to being an AmeriCorps service member.

* Time for Reflection. Serving one or two years in AmeriCorps provides time to reflect and learn. During the course of service, members are supported to pursue educational interests for next steps in their careers.
*New Skills. AmeriCorps service members learn many new professional skills and are offered trainings to serve the community in which the work.
* New Networks. Many AmeriCorps programs are based within nonprofit organizations, giving members valuable career experiences in the sector. The AmeriCorps structure also supports members networking with each other and with other organizations throughout the year of service.
* Camaraderie. AmeriCorps service members meet others with a passion for contributing to the greater good and make connections in the communities they serve.

A note from Grace, our internship manager: "My time serving as a Mountain Roots AmeriCorps member has been an unforgettable one. I've gotten to make new friends that share my passion for sustainable agriculture and environmental education and experience life in a new way."
feature published on Feb. 28, 2023