We feature open internship positions, written by employers, to give you a flavor for the many applied learning opportunities available in local and regional food systems work. We also include those with national scope.
Featured in May-June 2022

Position: AmeriCorps Farm-to-School Coordinator
Organization: Green Mountain Farm-to-School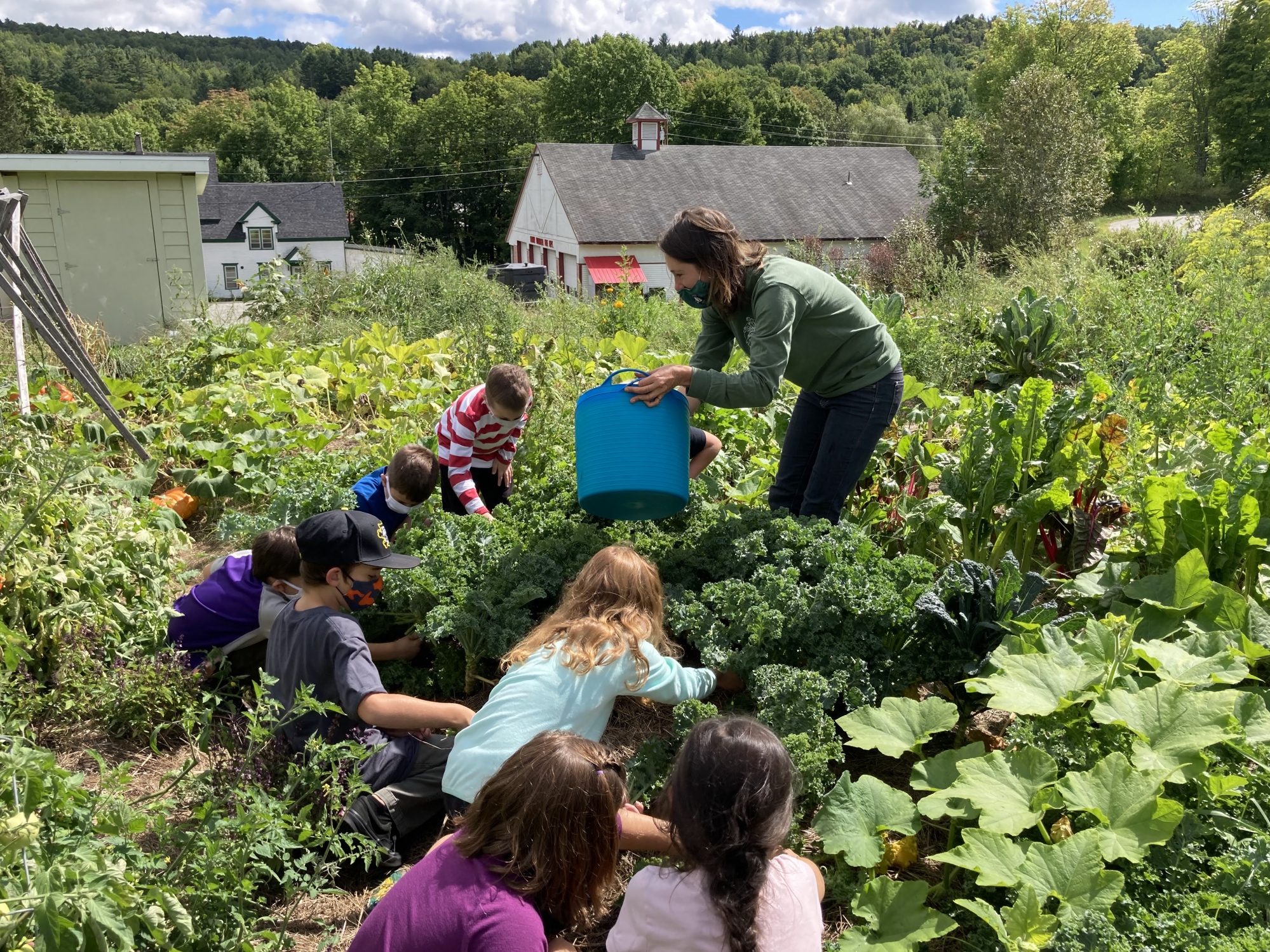 Being an AmeriCorps service member:
AmeriCorps is a great opportunity for those looking to gain new skills and build networks while serving organizations that improve lives and strengthen communities. There are many benefits to being an AmeriCorps service member.
* Time for Reflection. Serving one or two years in AmeriCorps provides time to reflect and learn. During the course of service, members are supported to pursue educational interests for next steps in their careers.
*New Skills. AmeriCorps service members learn many new professional skills and are offered trainings to serve the community in which the work.
* New Networks. Many AmeriCorps programs are based within nonprofit organizations, giving members valuable career experiences in the sector. The AmeriCorps structure also supports members networking with each other and with other organizations throughout the year of service.
* Camaraderie. AmeriCorps service members meet others with a passion for contributing to the greater good and make connections in the communities they serve.
* Benefits. Full-time AmeriCorps service members receive a cost of living stipend, healthcare, student loan forbearance during service, and an educational award at the end of service.
---
Who we are at Green Mountain Farm-to-School:
Green Mountain Farm-to-School (GMFTS) is a nonprofit organization promoting the health and well-being of Vermont's children, farms, and communities by providing programs to connect schools and farms through food and education. In the 2021-2022 academic year, GMFTS aims to serve school communities in the Northeast Kingdom (NEK) of Vermont with school gardens, educational programming, and fresh local farm foods, benefiting more than 5,000 students. You can learn more about our organization on our website.
---
What is unique about being an AmeriCorps service member at GMFTS?
* History. Our program has been running successfully for multiple years, giving us the experience to help you succeed and enjoy your service year. We offer training for programs, support systems, and schedules.
* Hands-on Experience. At GMFTS, you will have direct responsibility for implementing our Farm-to-School program. That means you get direct experience at schools, in gardens, and working with kids, teachers, and parents. There is an office component to the position, but this is primarily a hands-on internship!
* Perks. Our position offers subsidized housing, health insurance, student loan forbearance, an educational award of $6495.00, set rate mileage reimbursement for business travel, a living stipend totaling approximately $17,000 for the year term of service, and many training opportunities. We also offer the additional bonus of endless outdoor recreational opportunities to enjoy in Northern Vermont.
* Friends. You will become part of a team of AmeriCorp members at GMFTS, all at similar points in their careers and many who share your interests in education, food, and agriculture. You will have the opportunity to live with, work with, and learn from this team, and make new friends in the process.
* Independence. We have developed the necessary program structure and materials to allow you to work autonomously, to control your own schedule, and to have ownership over your school relationships. It's a great combination of support and freedom.
* Entrepreneurship. Because we are a rapidly growing nonprofit, you may also have the opportunity to create new pieces of programming from scratch, such as writing a new lesson plan or building a clay over for a school! Although you'll need to be responsive to the school's needs and respectful of our time and resource limitations, there is room to take initiative and be creative.
---
What does a year of AmeriCorps (ACs) service with GMFTS look like?
GMFTS is an action-packed, fast-paced place to work. Over the course of the year, AmeriCorps members (ACs) work on a wide variety of tasks that change by the day, the week, and the season. Occasionally there are evening and weekend events to attend as well.
In general:
* Fall (~September to October) - ACs focus on building relationships with the schools they work with, teach garden workshops with students, and host school harvest celebrations;
* Winter (~November to March) - ACs focus on program planning, teach unit lessons, plan field trips to maple sugarhouses, and conduct some office-based work;
* Spring (~April to May) - ACs start seeds with students, plan the gardens, teach afterschool programs, and teach unit lessons;
* Summer (~June-August) - ACs plant school gardens, maintain gardens over the summer, harvest for the free-lunch program for community youth, conduct some educational programming, and wrap up paperwork.
---
How to Apply:
This position is part of the Lyndon Economic opportunity AmeriCorps Program (LEAP). LEAP is a national service program that places AmeriCorps members with nonprofit organizations throughout the NEK of Vermont to support those organizations in expanding their community services.
To apply to GMFTS, please send a cover letter, resume, and three (3) references to jobs@gmfts.org by July 1st or visit our website employment page.
You can also visit the AmeriCorps website and search by state for Vermont, and by program by entering LEAP.

published May 16, 2022
about the article contributor:
Elyse Perambo is the Farm-to-School Program Manager at Green Mountain Farm-to-School in Newport, VT.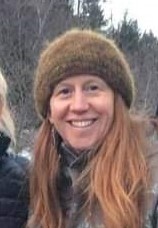 Elyse joined GMFTS in December 2021. Her primary responsibility is to assist in the growth and management of the Farm to School program and team, and she is the site supervisor for AmeriCorps service members at GMFTS.
She graduated from Antioch University New England with a Master's degree in environmental education and received her undergraduate degree from Unity College in biology. She has been in Vermont since 2013, running a small farm and teaching fiber arts and garden classes to youth. Before moving to Vermont, she managed a farm in California, was the Education Coordinator at Nearby Nature in Eugene, OR, and the Youth Education Coordinator at the Rocky Mountain Biological Laboratory in Gothic, CO.
Elyse is delighted to be connecting youth to their local food systems and the educational opportunities found at the school gardens. In her free time, you can find her in the garden, working with her goats and sheep or spending time with her family.